Loveable Gear
While watching some old 80's videos from
Mark Twight's
homepage I starting thinking about the old gear I have that I still love:
Rigid friends - while the new BD cams are just amazing (I love the one I found on Cusak's Crack, I still like how the rigid stem provides purchase for solid trigger action
Arcteryx Alpine Jacket - while not as old as rigid friends, this alpine jacket has been through a fair bit and still performs great. Definitely worth the money
Crispi Mountaineering Boots - I got these full shank leathers back in '95 and they have finally given in. I went to throw them out twice, even removing the insoles to guarantee I wouldn't keep them, but I still can't part with them. Of course anything that takes 2 years to break in must been good! Too bad the ankles have caved in from too much side hilling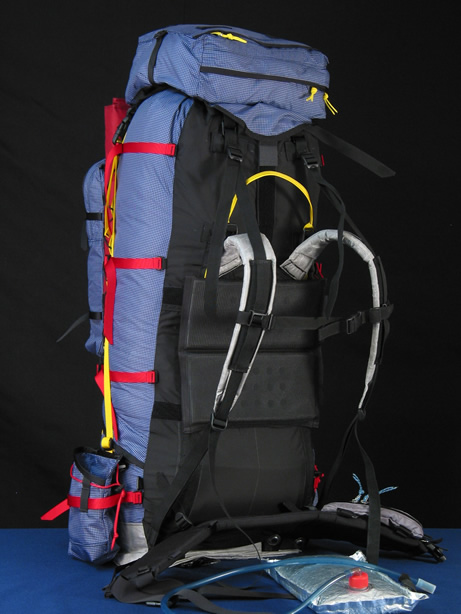 McHale Bayonet Backpack - I ordered mine back in '94, making sure to get the cool green and purple color combination! This pack is amazing. It carries 100lbs without much effort at all. While the thing weighs a tonne (about 9lbs) it carries unbelievably well. It is super tall so the weight sits over your center of gravity without having to hunch up much. The slide adjusters for shoulder tension allow you to tighten the strap compression without having to tighten or loosen the shoulder strap length. Plus the tension pulls from above your head making you wonder why you ever put up with any other system.
Image from McHale & Compnay - mine is green with purple straps - yeah 90's neon!