Ideal April Trips
Its Spring planning time. Our plans are for a much needed resort trip for Anne. We're looking into last minute deals down to an all-inclusive in southern Cancun: ideally a remote spot by Tolum.
However, we all need fall back plans. Our's is the Utah desert. Perhaps a trip to Vegas, but more likely than not some easy canyoneering in Zion's. However, if I really dream, here would be my other options.
Jarbridge & Bruneau river. I'd probably warm up on a day trip on the Jarbridge and try the West Bruneau as a 2-3 day trip, starting above Jarbridge and seeing if I could make it to Bruneau. I'm a sucker for new country and hiking side canyons never excites me as much as just hauling down the river. I loved our trip down the Owyhee a few years back and the beautiful hotsprings up there. Another link for kayakers. (Image from cacreeks.com) I expect my trip planning would lead to an easy epic with some long days and an extra day or two. Of course that is how I tend to enjoy things.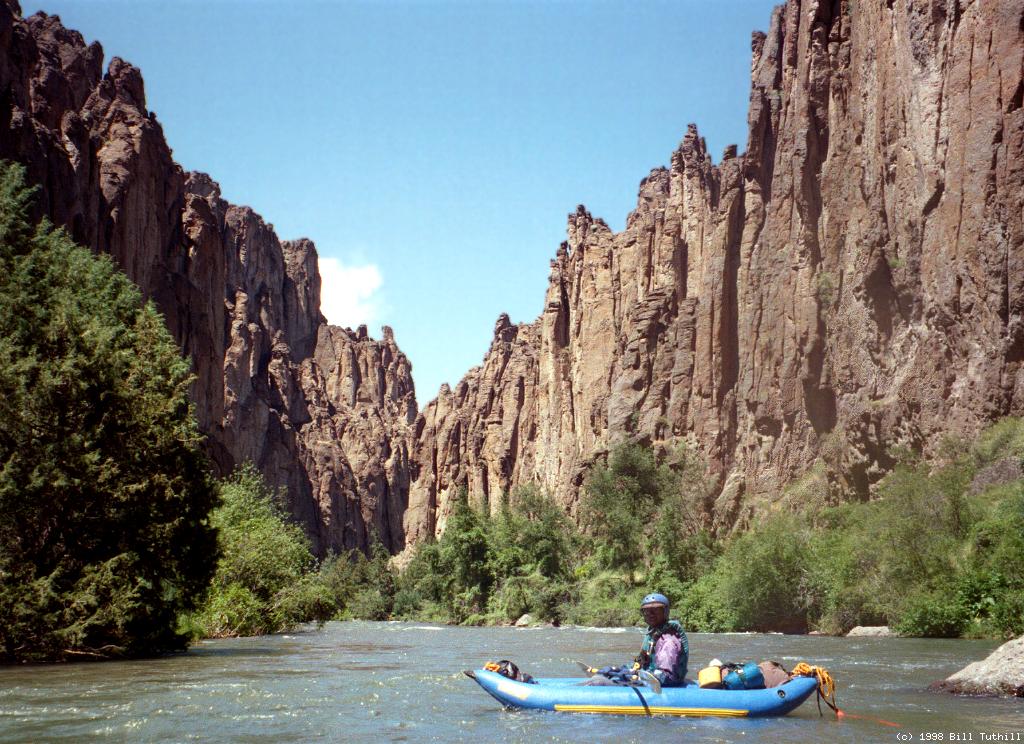 Zion's Subway. I've done the approach, but haven't entered the canyon. You really can't beat slot canyons. I've never found things nearly as cold as people say. Early April isn't too bad for true Canadians. (Image from US National Park Service)